Design is one of very few professions where there could be more than 100 possible right answers.
So I'm in the 4th grade and my art teacher, Mrs. Hodges (who I thought looked just like Anita Baker) tells us to make a poster about dental health. She mentions it's a contest and gives us the guidelines, but honestly—in 1991—I didn't know what to make of it. So we finish the poster at school and a couple of months later, she takes us on a field trip to see all of the poster entries, including the winning posters.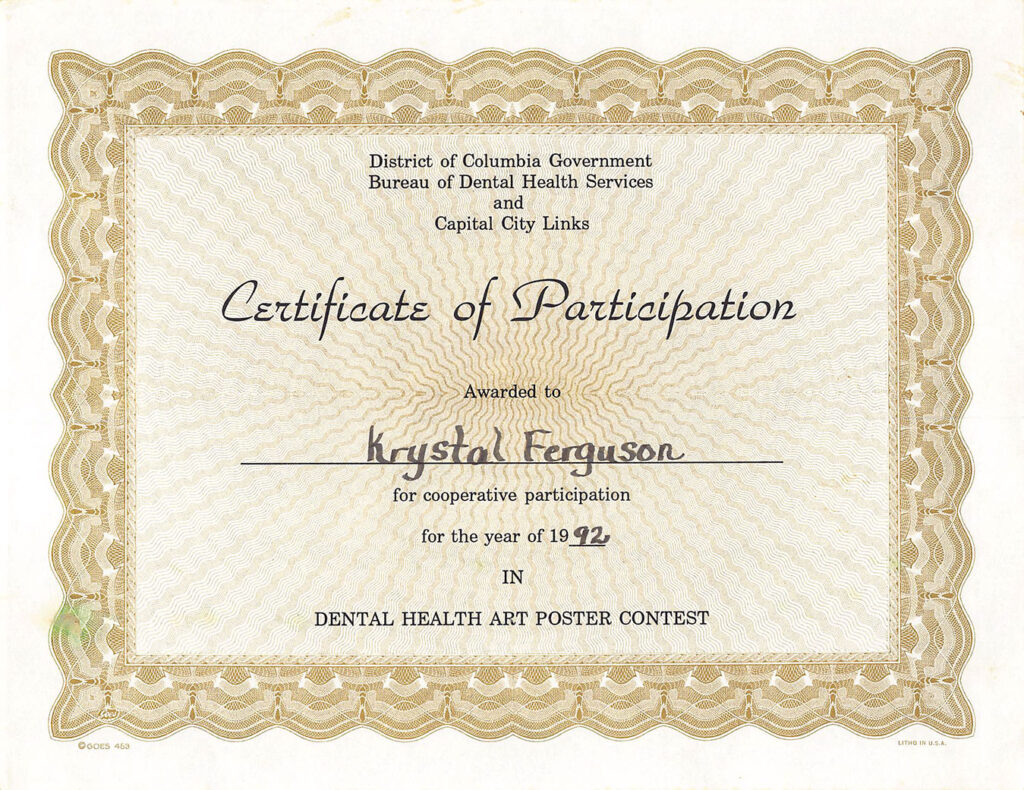 I had no idea how this trip would change my life. We walk into this building and the walls are covered floor-to-ceiling with posters from kids from all over! There were only about 10 or 15 of us in class, but it seemed like hundreds of posters in the room. I wondered to myself, "how the heck do the judges pick a winner?" There were so many "good" entries. I was intrigued seeing all the posters vying for my attention. Some student artists focused on the topic of the poster, using the tooth as the main image. Others focused on the desired preventative action using the toothbrush as the main image. Others focused on the undesirable consequence of poor dental health, using images of tooth decay and rot as the main visual. The poster judges placed 1st, 2nd, and 3rd place ribbons on the winning entries and I looked at them—unbeknownst to me—as a future creative director, trying to identify the criteria the students met well enough to merit their placement. I went home to a book I had seen lying around the house that was full of job titles. It looked just like the one you see below! I looked in the index to find out what the people who design posters are called and it told me commercial artists. Say less!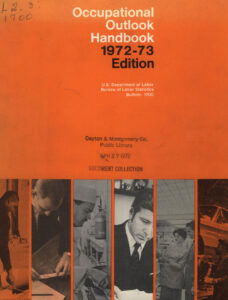 It was at that moment I knew exactly what I wanted to do and be. I entered and won many poster and yearbook cover design contests in the years following. I made posters for the kids in my class writing their names in hand-drawn decorative letters not realizing my own passion and interest in typography and letterforms. I read articles about advertising and the psychology behind it. My decision to go to a school that was a 45-minute bus ride from my home (not my neighborhood school) was purely driven by a course they offered called Technology Education which was designed to introduce students to Adobe Photoshop (version 6), Corel Draw, and Aldus Pagemaker in order to design graphics we used for in-house silk-screening and on press. Oh yes, my Tech Ed class had 4 Heidelberg 1-Color offset press machines in the back. Insane!
My love for design goes deep. It's not just pretty work—it is the combination of psychology, behavior, and visual and interactive aesthetics coming together with the very intent of getting someone to do something they may not have done otherwise—to connect with a stranger to get them to remember something, buy something, walk someplace. It is a discipline that holds a certain amount of influence and power. I used to call it mind control, lol. What I wanted you to know more than anything else is that I have always had a passion for what I do and I bring that passion to every strategy meeting, conference, project, and classroom.